---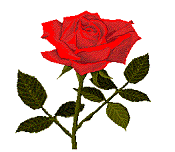 We really love the quality of life in the Gorge. It is perhaps the best I've come across anywhere. You can't help but enjoy yourself here. There are many lovely parks and fountains scattered all over the city. Downtown is clean, safe and pleasant to stroll through. Each year, sometime in the month of June, the "City of Roses" delights visitors from all over the world with the famous Rose Festival.
Indeed, the city is alive from spring well into autumn with hundreds of festivals and outdoor music concerts featuring world-renowned artists to appeal to virtually every musical taste. With the Willamette River flowing north/south through the city, there are many scenic bridges and waterfront parks. Portland also has many beautiful fountains that are well worth visiting.
Portland has are more great restaurants than you'll ever have time to visit. You might also want to take in some of the many great coffee houses, microbreweries and brewpubs, and dance clubs that Portland has to offer. Here's a list of just a few of Portland's most famous brewpubs:


McMenamins Bew Pubs
The Pilsner Room
Old Market Pub & Brewery
Bridgeport Brewpub



Widmer Gasthaus
The Lucky Labrador
John Barleycorn's
Henry's Tavern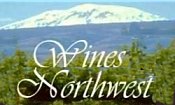 If you enjoy a fine bottle of wine, try a leisurely tour of the many great vineyards and wineries in the Willamette Valley, south of Portland. This area rivals the California's Napa Sonoma Valley for touring and wine-tasting. With its cool moist climate, Northwest Oregon is celebrated for its cool-climate grape varieties, including Pinot Gris, Riesling, Chardonnay, and especially Pinot noir. The longer you stay, the more you'll want to see of the great state of Oregon. Here's a map to give you a feel for the state.

Portland boasts an active theater community, symphony, civic ballet and opera and many great museums. Don't miss a visit to OMSI, the Oregon Museum of Science and Industry, and the world class Portland Art Museum. Or take the kids to the Metro Washington Park Zoo. Or try a day at the auto races at Portland International Raceway. Maybe you'd like to play some golf? Search City Search to find a golf course near you. And you can ski or snowboard well into the summer on Mt Hood. If you feel you might need tickets in advance for any of these attractions, contact Ticketmaster. If you want to check the weather in Portland, Koin TV has a great weather site. If you are looking for a place to stay at a reasonable price while in the city, a good resource is Hotelsvalued.com.

Of course, Portland's shopping possibilities are endless. Ride the free trolley and stop at Meier and Frank, Saks or Nordstrom, and while you're at it, catch a free concert at Pioneer Square. Pay a visit to Powell's Books, the world's largest independent bookseller, or visit the wonderful Saturday Market, open every Saturday, rain or shine, all during sailing season, where you can find almost anything, from the commonplace to the unique. Speaking of unique, how about a visit to the darkest depths of The Mystery Hole.

If you have a little more time to burn and have chewed up enough bandwidth on our virtual tour, try a real tour of our fair city. It's a beautiful , clean, safe city, ideal for walking tours. Who knows? While taking a tour of our fair city, you may even meet the girl of your dreams. If you do, be sure and give her a rose like the one above. Portland girls love roses.
After visiting Portland a while you may just decide you would like to live here like I did (hey, an hour from sailing in Hood River is hard to hate). Any place which has a team like the Portland Trailblazers has got to be a cool place to live. If you have kids and want to find out more about the schools, here's a site with everything you need to know about Portland public schools. If you want to live here, you'll probably need a job. The high tech field is exploding in Oregon. If you're in high tech, visit Monster.com, a great jobsearch website. Or see if maybe the city has a government job available. Or check with the Oregon Employment Department for job opportunities statewide.
If you want to find out about other job opportunities or just communicate with people in the area, the newsgroups of USENET are a great place to go. If your ISP carries them, try one or more of these:

Be sure to see the Portland, Oregon Visitor's Association web site, for a long list of Portland Attractions for more things to do in the "City of Roses". You can also check out a great site, Oregon Live, with links to just about everything you'd want to find in Oregon, courtesy of The Oregonian, Oregon's premier daily newspaper. There you'll find hiking and biking trails.
And here's a major claim to the title "Mother of all Portland Guides", The Edge of Oregon which includes hundreds of links to Portland Attractions and Information. Gorp also has a good Oregon resources page a great option for finding things to do in the Rose City with enough links to keep you busy for a week. "Who are those guys!!!??" Thinking of moving to the great NW? Check out Moving to Portland for all the info.

OH and by the way, need some good software for your PC? Visit my own software company for the best in Windows utilities... all for free download and trial from Rose City Software.
Well... don't say I didn't warn you!!! There are so many interesting things to see and do in this great city, if you venture in, you may forget all about the wind!